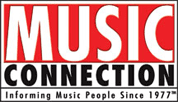 MARCH 2010: AN ARTIST IN COMPLETE COMMAND OF HER TALENTS
Ellen Woloshin from Music Connection Magazine came out to The Living Room in NYC on February 6th, 2010. She wrote a really kind review for the March edition of the magazine. Here's an excerpt...
"On a cold and blustery New York City night, Jones played to a packed room at one of New York's premier venues. She immediately engaged the audience with stories and songs recounting her time in Rwanda, which added a unique spin to her show... Jones' straightforward and powerful delivery will certainly continue to win her many fans and solidify her place in the live circuit."
Read the whole review
here
.




AUGUST 11, 2010: LOCAL SINGER HOPES TO WIN FANS AT 'FILL-ITH FAIR'
From
TBO.com
, after winning the Lilith Fair online contest...
"Ashley Jones hoped to spend Wednesday winning new fans as part of the lineup of the Lilith Tour. The tour, billed as "a celebration of women's music," features headliner and founder Sarah McLachlan. Each concert features a local performer chosen by judges from finalists in the online "OurStage" contest. Jones had amassed the most votes online when the tour announced the cancellation of several stops, including Tampa's."
Keep reading
...
OCTOBER 2009: ON RADIO SALUS IN RWANDA

SEPTEMBER 13, 2009: MY IMPRESSIONS OF RWANDA
While living in Rwanda, Ashley was asked to write something for the local paper...
"Rwanda is a beautiful country, breathtaking. The hills were the first thing that struck me. It was not at all like I imagined the landscape in any part of Africa to be, green and lush. I found it impossible to take a photo that captured the beauty. There was something about the depth of the hills and how they all rolled together that did not come through in the photographs. I have seen beauty all over the world, but there's something special about this land and its thousand hills."
Keep reading
...
See the whole spread with an interview
here
.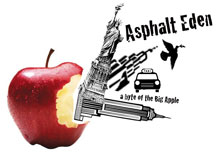 MARCH 19, 2009: 7 MINUTES IN HEAVEN WITH ASHLEY JONES
Asphalt Eden
is your one-stop source for art, entertainment, sports, food, and Christianity in New York City.
"Last year Ashley Jones'
To Feel Alive Around Here
was placed on the Official Ballot for the 2008 Grammy Awards. Now she's back with a brand-new album full of inspiration. Her
Songs About Falling
released last week at an enthusiastic release party."
Keep reading
...
More good stuff about Ashley Jones on Asphalt Eden
here
.